Welcome to the Brawl website! Feel free to look around our forums. Join our growing community by typing /register in-game!
Brawl
Brawl Minecraft Network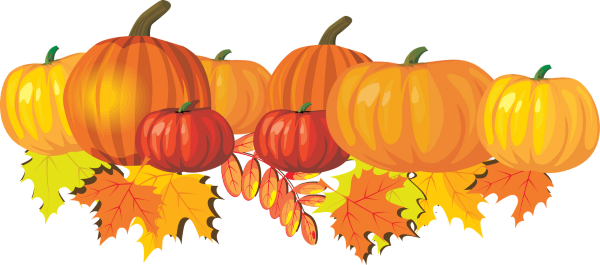 Fall Sale
Begins: October 24, 2016
Ends: November 7, 2016
Shop at http://shop.brawl.com/
All packages 30% off!
(excluding unbans/mutes)
​
Hello Brawlers!
This coming Saturday, in anticipation for Halloween on the 31st, we will be hosting a Halloween tournament on Hardcore Games with some special features. As we haven't held an event in some time we felt this would be appropriate.​
This event will utilize exclusively all of the halloween themed kits. Only these will be available, but to everyone:
This event will also feature some custom events to make the event extra spooky. These will have to be discovered in-game however, so be alert and crafty. Prepare for battles, towers, or traps, if that's your taste.
The goal of the game is to simply be last man standing. Teams of maximum 2 players will be allowed. If players are found teaming with more than one player, they are subject to be kicked from the event (staff will be watching!)
The player cap will be around 85 players, it may change depending on the server performance.
________________________________________________________________________​
When: Saturday October 29th, at 2PM EST / 1PM CST/ 12PM MST / 11AM PST / 6PM UTC
Where: 1.mc-hg.com
The event will also be broadcasted in-game around the start time.

________________________________________________________________________
​
Prizes
1st place:
3 months global ELITE
2nd place:
2 months global ELITE
3rd place:
1 month global ELITE
We hope to see you there, and good luck!

Brawl Staff Team
Back with more server adjustments!
Our host just released some new cheaper servers that seem to perform better than our old ones (game server wise), so we have/are migrating to those new server boxes. With that, comes more size adjustments...
Changes:
War reduced to 2 servers
Party reduced to 3 servers
WarZ reduced to 3 servers
Lobby, CTF, KitBrawl, and Build moved boxes (means nothing to the normal player)
Slither removed
We will boot up more servers for each gamemode if and when needed.
Impending Changes:
Hardcore Games announcement
WarZ server amounts to be reduced
Creative to be removed

Details about the map, ranks, etc. coming soon [nothing will be lost]

WarZ, Raid, and Wild West to move boxes (means nothing to the normal player)
We use to have 14 game server boxes (at $110 a month per) and after these changes we will have 5 game server boxes (at $80 a month per). These changes should make the servers more populated per while saving money for investment into further developing and upkeeping Brawl.
Thanks,
Brawl Staff Team
Hello Brawlers,
Recently we got frequent reports from Junior Moderators about players who keep on breaking minor chat rules and don't change their behaviour even though they sometimes have dozens of punishments. A system with constantly increasing punishments is hard to implement because of alternate accounts and punishments given by different staff members, so we decided to invent a punishment limit. This new protocol was enforced too quickly which was my fault for not thinking it through beforehand, but now have discussed the protocol again and we believe we covered any issues occuring with it.
The protocol for Continuous Rule Violations is as follows:
If a player has a total of 40 or more punishments (kicks, mutes, bans) within the last 8 months, no matter for which rule violation, they will be banned permanently upon the next rule violation. False, requested and duplicate punishments, punishments which were lifted because of a purchase, automatic bans and CTF match kicks do not count.
We reserve the right to ban permanently for a lower amount of rule violations if the rule violations were more severe (threats, major chat offenses).
Further details and clarifications:
If a player was banned for Continuous Rule Violations before and either purchased an unban or appealed the ban, they may be banned again after only 10 more rule violations of any kind.
Bans for Continuous Rule Violations will not be lifted within less than 3 months unless they are false.
Punishments across alternate accounts do not add up (Bans for Continuous Rule Violations still count towards the total of 3 bans across accounts).
This new protocol will come into effect in two weeks, on October 20th 2016.

This means anyone who has 40 or more punishments
and
violates the rules again once the protocol is in effect will be banned.
We hope this protocol will help to get rid of notorious rule breakers, make the community a better place and the job of our staff members easier.
This thread will be locked when the protocol comes into effect; until then you can ask questions below.

Brawl Staff Team
- Price of kevlar raised to 19200 G
- Sheriff head value increased to 5000 G
- Sheriff bodies now drop all loot (excluding sheriff gear) (1/4 of ammo is dropped)

- Mario


Volume II, Edition I ... No. 26

October 1st, 2016

FREE
​

Released: KitBrawl 2.0!
Big Update [Achievements] [Skills] [Gambling] [Balance Changes]

HG Kit Rotation
Normal:
Barbarian, Fireman, Spellmaster, Airdrop
VIP:
Stomper, Beastmaster, Viper
MVP:
Anchor, Fisherman, Portal, Thor, Gambler
ELITE:
All kits, as always

Featured Brawler
With the launch of a new server, more input is always very much appreciated. This Brawler has shown his dedication to KitBrawl 2.0. through numerous threads that he has posted about it. A helpful and dedicated member who is popular on the forums, as is evidenced by his over 1000 positive ratings, this person also finds time to promote the server through his involvement in the build team.
@sportyman56
, we salute you! Congratulations on being this months featured Brawler! Keep up what you are doing!
Trivia Question
Last month's question was:
How many Minecraft accounts with the name of one the 25 Mario Party characters listed
here
have played Minecraft Party? (Names with spaces in them are disqualified as you can not have spaces in Minecraft names.)
The answer was 6: Luigi, Mario, Toad, Waluigi, Wario, Yoshi.
@TheZombieKat
answered it first and earned a forums trophy!
This month's question is:
Who was the first non-staff member to log onto the new Raid server?
The answer will be revealed along with the winner in the next edition of The Brawl News.
Group Advertisement
For a while now, wild west players have been asking; "Why must all the rebel bases, shops, and sheriff stations look the same?" Well, for a couple players, this question turned into a mission. They created a build group and asked the other community members to join in and do what they can to create a more diverse wild west! Since then, this small build group has grown in numbers drastically and they're still building! Through their contributions and dedication, they are bringing together the server community and helping to make the server more enjoyable for all. This small group of wildwest builders may have begun as a rag-tag team of vigilantes, but now I'd say they're a force to be reckoned with! Keep up the wonderful work guys and if anyone would like to help, you can let your ideas be heard
here
.
Sponsored Literature
By
@_Featherpaw_
Sponsored Media
Articles by
@_Featherpaw_
and
@randomcitizen1

Comment Giveaway
Every edition of Brawl News now comes with the chance to win a month of global ELITE. To enter, just leave any kind of comment below. The winner will be announced in next month's edition.
Last months winner:
@MR_EVIL_OVERLORD
, Congratulations!
Rule Breaker Report Champions
Here are the players who reported the most valid rule breaker reports.
First: @Lekosa1 (339 valid reports) - $25 coupon for the Brawl shop
Second: @Eil (161 valid reports) - $20 coupon for the Brawl shop
Third: @MidnightB0ner69_ (109 valid reports) - $15 coupon for the Brawl shop
Be sure to keep an eye out for pesky rule breakers to possibly rake in some prizes next month!
Top Voters
We congratulate the voters below for their support:
First: @Vincz and @TheInvinczible (150 votes) - $25 coupon for the Brawl shop
Second: @Mason479 (146 votes) - $20 coupon for the Brawl shop
Third: @C6_H12_O6 (143 votes) - $15 coupon for the Brawl shop

Resignations
Nezzr, NomNuggetNom, TheMafias, BlueGuyARed, JaydenChadd, rocktomb34
Promotions
Global Junior Moderator:
SoCool21
kevshadowslayer

Senior Moderator:
0racle
New Moderators
Mattyz_: HG Junior Moderator
RyGuy88228: Party Junior Moderator
RMST1: Wild West Junior Moderator
Sn4x5: WarZ Junior Moderator
DeKrah: KitBrawl Junior Moderator
DarkTitan_: War Junior Moderator

Statistics
Monthly votes: 6,606
(4,660 decrease)
Total mutes: 20,936
(1,929 increase)
Total bans/temp bans: 193,200
(11,707 increase)
Total players: 3,462,206
(22,104 increase)
Forum discussions: 55,256
(705 increase)
Forum messages: 746,087
(9,740 increase)
Forum members: 36,227
(293 increase)


​
Howdy, cowboys!
It's been quite a while since we pushed a Wild West update, and today is the day that we finally release our next iteration of Wild West.
Balance Changes
T-G damage changed to 17 (from 19)
T-G fire rate changed to 20 ticks (from 22)
Repeater damage changed to 17 (from 27)
Model # of pellets changed to 4 (from 5)
Fire rate of model changed to 17 ticks (from 15)
Coach Gun # of pellets changed to 4 (from 7)
Fire rate of coach gun changed to 17 ticks (from 22)
Diamond Armor damage reduction changed to about 64%
With these changes, this finally enables a fair, even balance of guns/armor between Sheriffs and Bandits. Additionally, anyone with Indian armor+ can no longer be one shot by the T-G, Model, Repeater, or Coach Gun as previously they could. [The Sawed-Off can still OSK them. It's low RoF and clip size balances it's high damage however.]
Economy Changes
Leather helmet changed to 100 G (from 300)
Leather chestplate changed to 500 G (from 1200)
Leather pants changed to 300 G (from 700)
Leather boots changed to 100 G (from 300)
Golden helmet changed to 300 G (from 900)
Golden chestplate changed to 1200 G (from 3300)
Golden pants changed to 700 G (from 1900)
Golden boots changed to 300 G (from 550)
Diamond helmet changed to 2250 G (from 2900)
Diamond chestplate changed to 2900 G (from 10000)
Diamond pants changed to 2750 G (from 6500)
Diamond boots changed to 2100 G (from 3200)
TG changed to 6300 G (from 9500)
Model changed to 3600 G (from 8000)
Sawed Off changed to 2000 G (from 5300)
Mauser changed to 1500 G (from 3100)
Carcano changed to 1500 G (from 2300)
Blunderbuss changed to 1000 G (from 3000)
Volcanic changed to 800 G (from 1500)
LeMat changed to 300 G (from 1000)
Emerald changed to 27 G (from 19)
Diamond changed to 19 G (from 13)
Gold changed to 13 G (from 9)
Iron changed to 9 G (from 6)
Coal changed to 6 G (from 4)
Kevlar changed to 19200 G (from 7700)
Sheriff head value raised to 5000 G
One thing people requested is for items to be cheaper thus making it easier on newer players. So, this is what we did. On top of that, we also increased the prices of some of the ores in order to atleast make mining a little more worth as before there wasn't much worth to mining.
Processing Changes
Emerald changed to 3 seconds (from 2)
Diamond changed to 2.5 seconds (from 1.5)
Gold changed to 2.25 seconds (from 1.25)
Iron changed to 2 seconds (from 1)
Coal changed to 1.75 seconds (from 0.75)
Wild Grass changed to 4 seconds (from 3)
Coco changed to 3.5 seconds (from 2.5)
Poppy changed to 3 seconds (from 2)
Shrooms changed to 2.75 seconds (from 1.75)
(this will be explained further down as to why processing times were changed by 1 second)

Achievements
We have added an achievement system to Wild West! There are 72 obtainable achievements and you can view all the achievements by typing /achievements in-game. Each achievement has a reward (x amount of money), and that reward is higher depending on the difficulty of the achievement
Skills
We have added 4 new skills to Wild West. You can view your skills in-game by typing /skills. In-game, the GUI we have for skills goes a little more in depth about each skill, their perks, and what is required to level them up.
Mining Skill
Drug Harvesting Skill
Ore Processing Skill
Drug Processing Skill
Obviously, you level up these skills by performing actions that relate to the skill.
IE: If you want to level up your drug processing skill, you have to process drugs.
As you level up each skill, your perks for the skill increase proportionally.
For example, in the drug processing skill, there is a perk that will lower your processing speed by [x] amount of time. As you level up your skill, your processing time is lowered. This is also why we raised processing times, so it can balance out with the processing skills.
Each skill has a max level of 10 and your overall skill (the number that will appear next to your name) is the average of all your other skills.
Coin Flips
We have added a new form of gambling to Wild West! If you've ever done a coin flip for money, this is basically similar to what that is. To play, you simply navigate to the "Coin Flipper" NPC, right click him, and either join a game or start a game. When creating a game, you can enter any stakes you want as long as you can afford it. Same applies with joining a game. Remember, this is also Player VS Player, unlike the Bartender NPC which is Player VS The House.
You can, at any time, view your coin flip stats by typing /coinflipstats
Further footage for anyone who still doesn't understand, click
here
Other
Added the Bartender NPC to the navigator (NPCs -> Bartender)
Show correct processing times on the Ore/Drug Processor NPCs
Sheriff bodies now drop all loot (excluding sheriff gear) (1/4 of ammo is dropped)
Fixed multitude of bugs that have been present on our trello. View our trello here
Hello everyone!
Today we held another Build Competition. This time we had setup private maps for each participant instead of using plots. The theme was Autumn and they had 40 minutes to complete their build.
Now for the winners!
1st: @Mystical_Alpha - 1 month of Build ELITE.
2nd:
@Trevorsleeping
and
@NateTheDerp
- 3 extra maps each.
3rd: @DANMRiley_ - 1 extra map.
Congratulations to you!
We would also like to apologize for the delay of the event. Follow our
Twitter
to find out when the next Build competition is.
Thanks,
Brawl Staff Team
Hello Brawlers,
The bugs and issues found during the Closed Beta of KitBrawl 2.0 have been patched so the server is now ready for its public release!
Jump into it with the IP kitbrawl.com
or use /play kitpvp
​
The server was re-coded from scratch by @yqt1001 and will replace the old KitBrawl. The new server has the following features:
- Teams: Ability to do team fights and various team events.
- 9 new Vanilla VS kits & 4 new Gun VS kits
- New Lobby, Vanilla & Gun VS maps.
- Reworked ELO to make it more natural.
- New FFA credits and leveling system
- 11 new Vanilla FFA kits & 4 new Gun FFA kits
- 2 new FFA events to make the FFA gameplay more interesting.
- New FFA cosmetic unlocks for donors and dedicated players.
- New FFA achievement system.
- KitBrawl with guns!

Try out all the new features on kitbrawl.com! If you encounter any bugs or issues, please report them here. If you have an idea on how to make the server better, feel free to create a thread for it here.

Brawl Staff Team

Hello Brawlers,
We apologize for the delay, but now the video with the 10 best clips from the Video Competition has been finished and uploaded:
Now it is the turn of the community: Watch the video and vote for your 3 favourite clips in the poll above!
Based on the voting the winners will receive the following prizes:
1st - 3rd:
30 days global ELITE
4th - 10th:
7 days global ELITE
The poll is open for 7 days, prizes will be given out once it closed!
Brawl Staff Team